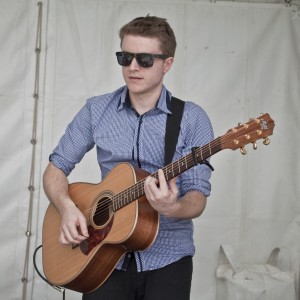 I've been involved with music since I was 8 years old when I decided to take up the guitar after discovering my guitar heroes in Carlos Santana and Tommy Emmanuel. I have been teaching guitar now for 9 years. I love playing and teaching guitar about as much as I love going to see live bands.
I completed my Certificate IV in music in 2009, and have completed AMEB Advancing Step Three in Contemporary Popular Music in Guitar with Honours, as well as an Honours pass in second grade music theory.
I grew up in Central Victoria and now am currently living in the Essendon area.
I currently manage and play in the cover band 'The Knots', performing Pop, Rock, Acoustic, Funk and Soul covers regularly across Melbourne and Country Victoria.
I also previously played guitar for Taylor Sheridan - an artist from Kyneton - www.taylorsheridanmusic.com
Below is a video of my cover band 'The Knots' performing with an acoustic guitar.